by Nightlust on Mar.17, 2011, under Development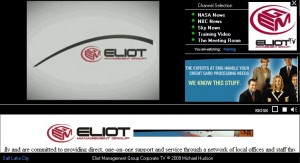 Here is an example of the SavaTV designed for a Corporate atmosphere. This version support any channel content you would like, corporate training videos, one-on-one video conferencing, PowerPoint push support and more!
This version should be available to businesses later this year!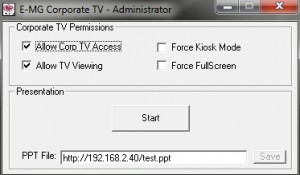 The  Corporate TV Administrator  allows you to control playback and push PowerPoint presentation to any running player.
This version is always growing, and changes very frequently. I will update this post each time a new version is available.